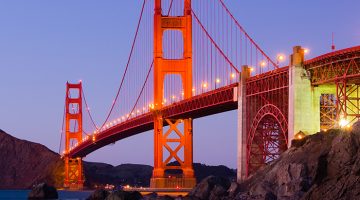 California has natural beauty and many venues for family fun. A great way to see sights you normally wouldn't visit is to plan a vacation before or after the 2020 GARBC Conference, Mon., June 29–Thurs., July 2, in Sacramento.
A spectacular 2020 GARBC Conference is scheduled to take place in Sacramento, California, Monday, June 29–Thursday, July 2.
Fun-filled drawings of merchandise provided by vendors is a much anticipated event at the GARBC Conference.
Final day of spiritual challenges, special prizes, and "see you laters!"
At the 2019 GARBC business meeting on June 27, six members were elected to the Council of 18 for three-year terms.
All ages enjoying Christ together!
Great first day of enjoying friendships and learning!
Conferees are arriving for a spiritually rich time at the 2019 GARBC Conference, June 25–28.
Regular Baptist staff members are paving the way for guests to have a great time at the 2019 GARBC Conference in Des Moines, Iowa, June 25-28.
The GARBC Conference is your place of national networking to help you in your ministry.
Conference speakers to bring "Essence of Worship" from God's Word.
Save money for GARBC Conference registration! Early bird rates end May 15.
Missing the 2019 GARBC Conference may mean missing one of the biggest blessings of your year! Register now to attend.
Enjoy yourself! The 2019 GARBC Conference host, Holiday Inn-Airport Hotel and Conference Center, offers an ideal arrangement for relaxing, meeting friends, and enjoying time with your family.
Plan now to attend the GARBC conference in Des Moines, Iowa, June 25–29, and gain valuable ongoing training.
Registration for the 2019 GARBC Conference is now a click away. Enjoy the convenience of registering online and receive an early bird discount.
By Mike Hess As I look back over the past couple of decades, I'm reminded of great privileges and opportunities God has blessed me with. …
Now is the time for churches who are considering fellowshipping with the GARBC to apply. The benefits of applying for fellowship are many.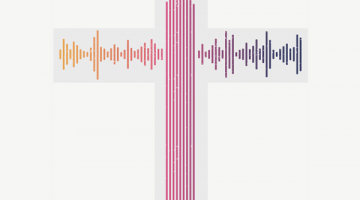 The 2019 GARBC Conference local committee is working hard to prepare for the association's annual conference June 25–28.
DES MOINES, Iowa—Planning for the 2019 GARBC Conference is well underway. Don't miss the opportunity to be part of this exciting week, focusing on the …
Register early for discount! Interact with national rep candidate at conference!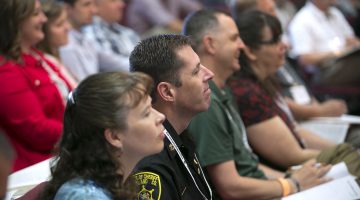 Couldn't make it to the 2017 GARBC Conference? We've got stories, photos and audio for you!
John Greening reported to the attendees of the 2017 GARBC business meeting on Thursday, June 29, that he will be retiring as national representative of …
As conferees arrive for the 2017 GARBC Conference, their first words are often, "It's so beautiful here!" The Sandy Cove lodge with its glass-plated dining …
Eastward ho! Sandy Cove, here we come for the 2017 GARBC Conference, June 27-30. A great reunion is about to take place!
Don't let the savings pass you by! GARBC Conference preregistration ends Friday, June 9.

When serving the Lord, pastors and church members desire to give Him their best. Workshops at the 2017 GARBC Conference June 27–30 will offer practical, …
Don't let the savings pass you by! Register by Friday, May 12 for the GARBC Conference and receive the discount rate.
The GARBC Conference offers excellent workshops to grow in the knowledge of God's Word and gain ministry skills.
Think Maryland, think refreshment! Get a taste of  the 2017 GARBC Conference, June 27–30,  through the following short video. Conference week is a great opportunity …
Children make the GARBC Conference complete! From babies to high schoolers, children enjoy going to the conference.
NORTH EAST, Maryland—Members of the 2017 GARBC Conference committee recently met in the beautiful setting of Sandy Cove Ministries Center to plan the association's annual …
Excellent speakers will bring Biblical instruction on best practices of the church at the 2017 GARBC Conference, June 27–30. Plan now to attend.

Pastors' wives of all ages gleaned from the instruction and encouragement given by Tonda Curry at a GARBC Conference women's workshop.
Pastors and ministry leaders from across the country and around the world have been gathering in Oswego, Illinois, for the 2016 GARBC Conference, June 28–July 1, at Harvest New Beginnings.
Harvest New Beginnings, Oswego, Illinois, is graciously hosting the 2016 GARBC Conference, June 28—July 1.
For many attending the GARBC Conference, it's a reunion of connecting with friends and acquaintances. What better to include in a reunion than a picnic!
"Inspired: Scrolls to Scriptures," a portable, hands-on museum exhibit that tells the story of the composition and preservation of the Bible, will be featured at …
Conference attendees will have the opportunity to learn from noted scholar Steven Mathewson on the topic of the Messianic theme in the Old Testament. This …
Pastor's wife Melissa Wiita made an instant connection with women attending the 2015 GARBC Conference workshop "Walking Life's Tightrope: Maintaining Balance."
During a well-attended business meeting on June 30, voting messengers from GARBC churches elected new members to the Council of Eighteen.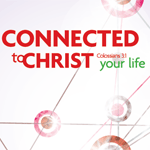 As conferees arrive at the host hotel, DoubleTree by Hilton, in downtown Omaha, they can take advantage of complimentary parking contracted by the association.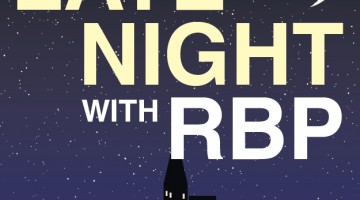 Join us for Late Night with RBP Monday evening in Midlands for a sundae bar and fun for the whole family.
While attending the 2015 GARBC Conference, enjoy staying at the beautiful and relaxing Double Tree Hotel in downtown Omaha.
I must begin by confessing that, even as a Pastor, personal evangelism is not something that I find easy to do. I fully know that Christ has commissioned me as a Christian to share the good news of the gospel. I also realize, with a fair dose of guilt, that as a Pastor I am to be an example
"Connections" is a big word for the GARBC. In his report to fellowshipping churches at the Tuesday afternoon business meeting of the 2014 GARBC Conference, …
Staff members kicked off the 2014 GARBC Conference ahead of time with a dinner on Sunday night, June 22. It was a great time of …