"The God that you think you know is greater than you can begin to imagine," says Pastor Steve DeWitt, closing out the 2020 GARBC Conference.
Storytelling is a part of all cultures and is a great way to communicate spiritual truth, Mike Augsburger shared in his workshop during the GARBC Conference.

Using Genesis 3:15 as his focal passage, Dr. Jim Lytle spoke on the simple message of "Jesus Saves" on Wednesday morning of the GARBC Conference.

At 11:15 Thursday morning at Harvest New Beginnings, Dr. Scott Carroll will share a presentation on ancient manuscripts of the Bible and related artifacts.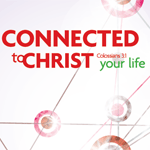 GARBC churches met for the association's 2015 National Conference June 29—July 3 in Omaha. Read stories, view photos, and listen to audio from each day of the conference.
When is the last time you used the word "equanimity" in conversation? GARBC Conference workshop presenter Jill Osborne brought that term to life on Wednesday, …
On Thursday, June 26, day four of the GARBC Conference, Students Alive! began in a room filled with sweaty palms and queasy stomachs. And that …
The morning worship session on Wednesday, June 25, the third day of the GARBC Conference, began with singing songs of the resurrection, setting the tone …
Teens at the GARBC Conference are enjoying a week of fellowship, service, and Bible study through Students Alive. On Tuesday, June 24, Students Alive began …
Dr. Kevin Bauder, research professor of systematic theology at Central Baptist Theological Seminary, brought the message Tuesday evening, June 24, at the 2014 GARBC Conference. …
Dr. Mike Stallard, dean and director of PhD studies at Baptist Bible Seminary, led a workshop Tuesday morning, June 24, on "Recent Theological Viruses Affecting …