Now is the time to nominate candidates for the GARBC Council of Eighteen.
Join us at Bethel Baptist Church in Schaumburg, Illinois, as we gather together in person. This year's conference is a great investment that will bless you and your church.
Join us for the 2021 GARBC Conference, "Spirit Unleashed," June 28–July 1. We are excited to offer an in-person conference this year at Bethel Baptist Church in Schaumburg, Illinois.
Our 2020 GARBC Conference will now be exclusively virtual!
On the association level, major decisions are being made regarding our annual conference. The Council of 18 conference committee has developed an alternative option, which was met with full council approval. Virtual Attendance will now be available for the 2020 annual conference.
The Council of Eighteen nominations have been extended until April 15, 2020.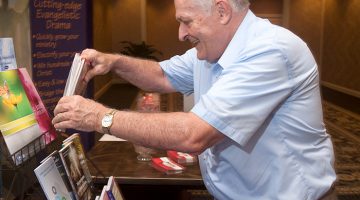 New resources, helpful conversations, and beneficial giveaways make the exhibit area a popular feature at the GARBC Conference. Register today to exhibit at the GARBC Conference in Des Moines June 25–28.
Worship is an integral part of Christians' lives, but what exactly is worship? Find out what God says about worship by attending the 2019 GARBC Conference in Des Moines June 25–28.
The GARBC Conference is a great opportunity to connect with ministries and organizations that are doing God's work and have resources that will benefit your …
On Friday, June 29 at 9:30 a.m., we will honor the Greenings in the closing service of the GARBC Conference. If you are unable to attend the entire conference, you are welcome to attend the Friday service for free.
The 2018 GARBC Conference is almost here! Excitement is building for our time together, June 26–29, at Hamilton Hills Church in Fishers, Indiana. Don't miss …
What direction is your church heading? Do you have a plan for growth, both spiritually and numerically? Are your classes, programs, and events working together …
Be sure to join ministry leaders and colleagues for lunch at the GARBC Conference! In addition to the meal, this year's luncheons will serve up …
The 2018 GARBC conference is sure to be historic due to the vote to confirm the association's next national representative. Be sure to read the …
The frenzy of preparation for the 2018 GARBC Conference is in full swing! Those who are prepping for and presenting at the conference are busy …
For some time John Greening had been telling the Council of Eighteen, "I am planning to retire soon, and I would prefer a search process begin sooner rather than later. Don't wait to seek God's man."
Mike Hess, nominated to be the next national representative of the GARBC, shares his ministry journey.
The Council of Eighteen announces its recommendation of Pastor Mike Hess to serve as the next national representative of the GARBC.
Mark June 27–30, 2017, on your calendars and plan now to attend the GARBC Conference at Sandy Cove in Maryland.
Get in on great savings! Plan now to attend the 2016 GARBC Conference in Oswego, Illinois.
Conference attendees will have the opportunity to learn from noted scholar Steven Mathewson on the topic of the Messianic theme in the Old Testament. This …
Our IT team is diligently working on getting our websites back up and fully functional. In the meantime, here are some links with all the …
Attend the GARBC Conference, and leave not just as informed people but as people who have been transformed by the glory of the gospel.
New to the GARBC Conference this year are two modules. These modules are incredible opportunities to enhance your ministry through seminary-level teaching at an affordable …
Each year, 18 of your peers, colleagues, pastors, and ministry leaders serve a vital role in the association by representing you on the Council of …
The 2016 Conference in Oswego, Illinois, is shaping up to be a great conference! Get a sneak preview at the brochure and plan on attending. …
Plan now to attend the 2016 GARBC Conference June 28—July 1 in Oswego, Illinois.
How can the theme of coffee be incorporated into our lives as a connection and encouragement with each other? Join Alne Hartog and enjoy a time of connection and encouragement as we ignite within us the joy of hospitality!
Be sure to get in on the great workshops taking place during the week of the GARBC Conference! Start planning now which workshops will enhance your ministry, further your education, and equip you for leadership.
This year's GARBC Conference promises to be rich in theological teaching and practical application! Sixteen workshops on various topics will provide something for everyone.
While attending the 2015 GARBC Conference, enjoy staying at the beautiful and relaxing Double Tree Hotel in downtown Omaha.
Your church can make a significant impact on the association by participating in the Council of Eighteen nominations.
Make sure to include the GARBC Conference in your summer plans. You will not only benefit from an incredible conference, great training, and genuine fellowship, but also from a great city!
Planning for the 2015 Conference is well under way! The conference staff has met with the local committee and hotel staff, and details are falling into place.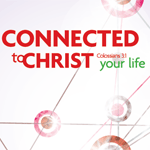 Save June 29—July 3 for the 2015 GARBC Conference in Omaha, Neb. Set aside this special time of the year to get connected with peers for encouragement and edification. More importantly, get connected to Christ as the conference focuses on the unique union we as believers have with Christ.
As read at the 2014 GARBC Conference in St. Petersburg, Fla.: The gospel is preeminent in every phase of life for the child of God. …
Jack Dowden has been a faithful servant of the Lord in GARBC churches for more than 50 years and is still going strong for Jesus. …
Today, Wednesday, June 11 is the last day for early registration! Come to St. Petersburg, Fla., to get re-engerized about the gospel and reinvigorated about …
The GARBC's annual conference starts Monday, June 25, at Baptist Bible College and Seminary, Clarks Summit, Pa. Join us in fellowship as we encourage one …
Every now and then exceptional teens rise to the surface. Those teens make an impression and extend their influence beyond their youth groups—making a significant …
Most of us can easily identify at least one or two people who have stood out as role models for living a God-honoring life. These …
The Council of 18 is a critical part of our association that provides leadership and gives direction. Nominate candidates for the Council of 18 who …
John Greening, GARBC national representative, invites you to attend the 2010 GARBC Conference, June 21–25, hosted at the Hyatt Regency Woodfield–Schaumburg. Refresh in your service …
Join the Quest, a network of young regular Baptist leaders, on Tuesday, June 22, for a Chicago Style Pizza party! Sign up today.
Take advantage of the opportunity to earn three graduate credit hours by participating in the 12 sessions on Daniel at the GARBC Conference along with …
This is the last week to book your room for the conference. Get in on the incredible deal of $99 at the luxurious Hyatt Regency …
The GARBC Conference is a great way to spread the word about your ministry! Come to the conference in Schaumburg, Ill., this June and make …
God has already used the upcoming GARBC Conference to show how He is in control and reigns. An unexpected closing of the conference's original site, the …
Attention pastors under the age of forty: You and your family are invited to a great time of fellowship and dinner on Tuesday evening, June …
Messengers to the 2008 GARBC Conference met on Thursday afternoon, June 26, for their annual business session. Download the 2008 Annual Report Listen to John …
The 2008 GARBC Conference closed with a Friday morning concert by Talents For Christ participants and an award ceremony to recognize the winners. Several long-standing …
"It's all about preparing to serve the Lord," John Greening said, as the winners of the Talents For Christ competition were announced. "This preparation is …
Conference guests sloshed through puddles and dodged heavy rains during the third day of the 2008 GARBC Conference. A full day of activities included sermons …
Ken Pyne, Brooke Greening, and Irv Van Hooser check the musical score during the judging of the Female Voice competition during Talents For Christ on …
The girls ensemble from Brown Street Baptist Church, Alton, Ill., sing "Bow the Knee" for the Talents For Christ small vocal competition. These groups won …
"A Baptist Perspective on Reformed Theology." Dr. Myron Houghton, senior professor of systematic theology at Faith Baptist Theological Seminary (Ankeny, Iowa), presents a workshop on …
More than 1,600 guests attended the Wednesday evening session of the 2008 GARBC Conference, singing together as Dr. Irv Van Hooser conducted a choir and …
Mayor Steve Van Oort welcomed messengers from Baptist churches across the country during the opening session of the 76th Annual Conference of the General Association …
Teams of volunteers have been working around the clock to prepare the campus of Faith Baptist Bible College for the GARBC Annual Conference that begins …
As guests arrive for the GARBC Annual Conference in Ankeny, many are bringing sacks of canned goods and baby supplies to replenish Iowa food pantries …
LANCASTER, PA. — Jim Vogel, pastor of South Baptist Church, Flint, Mich., will become Associate National Representative for the General Association of Regular Baptist Churches …
These students won first and second place awards at the annual Talents For Christ competition on Thursday, June 28. Bible Knowledge First place: Briana Harrier …
Jessica LaFleur presents the Biblical account of Daniel in an oral interpretation of Scripture for the Talents For Christ presentation. LANCASTER, PA. — High school …
These groups won first and second place awards in the Talents For Christ group competition on Wednesday, June 27. Large Vocal Ensemble First place — …
Elizabeth Bourdess, 93, a friend of Dr. and Mrs. Joe Stowell II, signs a prayer card for Corabelle Stowell that was on display at the …
LANCASTER, PA. — Guests at the opening session of the 2007 National Conference sang hymns about the church and heard a sermon by Dr. Richard …
LANCASTER, PA. — The General Association of Regular Baptist Churches meets this week for its annual conference. Delegates begin arriving today at the Lancaster Host …